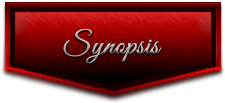 She needs a Dom with heart. He sees the lifestyle as heartless.
Can a brave submissive show a rock star that accepting his true nature will be nirvana for both of them? Letting go with her may help him put the pieces of himself—and his band—back together again.
Struggling with the death of her mother, Sage Lyndsey turned to her Dom for comfort, but his impatience led to a humiliating scene in front of their club. Devastated, she runs to a small town on the Cali coast. Buying into Citrus Pointe's bakery may be her best decision ever—if she can overcome the embarrassment of having her new landlord's dog steal her towel right in front of him. It gets worse when she realizes he's none other than rock bassist Hank Nash, and despite the problems it would cause, she wants nothing more than his talented hands on her, bending her to his will.
Hank is an ex-cop who knows all too well what dominance looks like when it turns to abuse—he saw the consequences on another cop's wife. After turning the man in, Hank left that life behind to start a rock band, Weekend Washout. Now he's fighting to keep the band together, and to deny his urge to dominate pretty, spunky Sage. But when Sage's ex-Dom reappears, Hank is forced into a life-changing decision: Accept both their needs and gain more than one night with Sage, or retreat to the safe life he's built so carefully.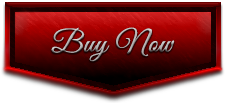 Amazon US I Amazon UK I ARe I B&N I iBooks I Kobo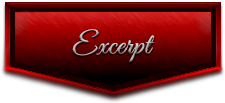 "Who are you?" Her voice was low, as angry as her eyes despite the uncertainty that rasped through her words. She wasn't backing down, that was for sure. Her bravado sent a tingle through his belly—and lower. That old urge, to hunt, to conquer, rose with other parts of his anatomy. Dangerous. Wrong. Hank fought it down, breathed through it, but before he found the control to answer, Knight decided he wanted to play some more. He jerked at the towel. The material slipped lower, forcing the woman to tighten her grip or lose the covering altogether. The adjustment pushed the rounded globe of her breast higher. How much farther before he could see her nipple? He shook his head. Why was he thinking about breasts when there was a strange woman in his home? He dug his fists into his pockets, hoping to obscure the unexpected effect she was having on him. "Since this is my apartment, I think my question comes first." Confusion filtered across those lovely features. The woman stepped back, only to be brought up short by Knight's unyielding grip. "You're Hank?" Knight wanted to continue the game. He growled, giving the towel a hard shake like he'd nabbed a rabbit by the neck instead of a length of terry cloth. The move yanked the woman forward. She stumbled, panic sparking in her eyes. "Aren't you going to call him off?" "Why?" he asked, barely managing to hold back his laughter. After a long, boring night driving and the news he'd just been hit with, he had to admit he was enjoying this little surprise. Knight was playing; Hank knew it even if the woman hadn't figured it out yet, and he couldn't resist playing with her a bit himself. "We have an intruder. He's just doing his job." She shook her head wildly. "I'm not an intruder. I live here." She pulled on the towel. Knight dug in his paws, not giving an inch. "I—" Knight faked her out with a sudden lunge forward. The woman stumbled back, trying to avoid what looked like an attack. Knight took advantage and snatched the fabric out of her hands. Away from her body. Hank's dick went tighter than his bass strings. He had no more than a half count to imprint the sight in his mind. It was all he needed. Full, round, high breasts with tender pink nipples drawn up tight. A smooth expanse of stomach begging to be explored, with just the right amount of inward curve at her waist to give him a place to grip. Hips wide enough to cradle him perfectly against the sparse patch of dark hair between her legs. Christ, she looked sweet, sweet enough to eat. And mortified. A bright red blush flared across her cheeks. The woman slapped a hand across her breasts, obscuring his view, and then, quick as the rabbit Knight had pretended to play with, she whirled away. He got an all too brief glimpse of her ass as she fled down the hall, the bounce of the perfect globes sending a second slam of blood to his already full erection. The crash of the guest bedroom door echoed around him as he hunched against the pain with a rough—very rough—laugh. Oblivious to the drama he'd caused, Knight settled onto his belly there in the middle of the hall, happily munching away on his prize. Hank opened his mouth to reprimand the dog, to laugh at the ridiculousness of it all, maybe to call the woman's name—only to realize he still had no clue who the stranger in his house actually was. And he had to know, because da-yam, that body. That ass. Those eyes. Maybe he wasn't as tired as he'd thought he was.
Amazon US I Amazon UK I ARe I B&N I iBooks I Kobo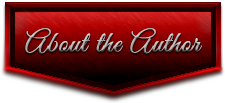 Writing has been my passion since childhood, but like many writers, life got in the way. After earning a BA in English Literature, I married and started a family. But the worlds and characters that swirled through my mind just wouldn't go away, and at a particularly difficult time in my life, I picked up pen and paper (or laptop) and tried to release some of that difficulty onto the page. I've been writing ever since. Now I'm a member of Romance Writers of America, run an accountability blog to help writers reach their goals, and am pursuing publication with the same passion I feel for writing.
Nothing pleases me more than sharing the stories of my heart with you, the reader, and I hope, in some small way, these stories will touch your heart too.