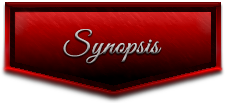 My name is Kate and I'm currently pre-med thanks to my parents who have pushed me to be a physician. My mom's a surgeon and my dad's a physician so they expect a lot out of me. The problem is I don't want to be a doctor but I don't want to let them down. So that's why I'm in this current situation. However, one day I'm volunteering as a candy-striper at St. Mary of Egypt Medical Center and that's when I meet Eli...
He's tattooed, overconfident and downright sexy. He's also an illegal underground racer. Someone I'd never bring home to my parents but he's determined to change that.
Do I go out of my safe-zone and open my world to something knew? Or do I go on my current path to please my parents?