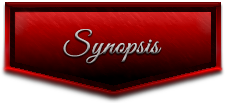 From New York Times and USA Today bestselling author Eden Bradley, the stunning conclusion of The Training House Series!
It's the ultimate surrender…but can the Master truly become the slave?
I am no longer the Master, but simply Damon. I am reeling with shock. Love. The urgent desire to please the only man who could ever Master me—the wickedly beautiful Christopher. I know this because he once belonged to me. How do I cope with this unexpected, yet inevitable turn of events? How can I give myself over in the way a slave must? Perhaps because I must in order to have him. And it is the only way to be with our sweet Aimée.
She is our love, and her heart belongs to us both. My new Master claims to love me, but I doubt him. Even more, I doubt myself. I must find a way, and the path leads me there only through complete and utter submission, subjugation, handing over my soul. If I fail, I lose them both. A more cruel torture has never been devised. My heart breaks already, and it's only just begun.
*
THE TRAINING HOUSE Series is Eden's hardest-core BDSM yet! More 'erotica' than 'erotic romance', there will nevertheless be a love story woven throughout these very kinky pages.
WARNING: These books contains material that may be difficult to read about and/or cause triggers for some readers, including consensual non-consent and other scenes that could be disturbing. Do NOT try this at home!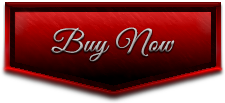 Amazon US I Amazon UK I B&N I ARe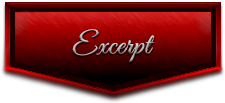 My beautiful Christopher stands naked before me, glaring as if he would kill me. Is it wrong that I'm half hoping he'll try? Nothing would give me greater pleasure at the moment than forcibly reminding him where he belongs. With me. To me. I take a step forward. "Christopher, you need to calm down and—" "No! Just fucking no." He's raised his hands in front of him, one curled into a tight fist. My own hands twitch in response, but I slide them into the pockets of my slacks and run my gaze coolly over Christopher's magnificent physique. His golden skin and high cheekbones are flushed, the amber lion eyes that are a gift of his combined Japanese, Cherokee and English heritage glittering dangerously—a dangerous animal in nothing but rage and bare skin. "No? After what you've done, that's all you have to say to me?" "Oh, I have plenty more to say." I've ignored Aimée so far, but now I focus on her with every bit of detachment I can muster. She's sitting up on the bed behind him, clutching the sheet to her perfect breasts as she watches the drama unfolding between Christopher and me. The fear in her crystalline green eyes and the tears sliding down her porcelain cheeks are gratifying—I do love a slave's tears—but they also wound me in a way that makes my chest go tight and my hands clench into fists in my pockets. I make myself turn from her and raise a brow at Christopher. "Is that so?" "Fuck right," he snarls. "To start with, there will not be any ordering me back—ordering us back. No cleverly devised punishments for my infractions, and sure as hell not for hers. I know damn well what I'm guilty of. But the thing is, Damon, I am done. Done with the slave bullshit." He pauses, wiping his lush mouth with the back of his hand. "Fuck. It's not bullshit. I know that. But I can't do it anymore." "That's fortunate, because neither can I," I tell him, grinding my jaw against the anger I must keep under control. I am every bit as enraged as he is, for once. "Certainly not the way it's been in the past." "Why the hell are you here, anyway?" he demands. "I've always come and gone as I pleased, contract or not. It's our little dance, isn't it? One we've been doing for four years. You've never come after me before." "You never took her with you before." His golden eyes gleam with dark fire as he takes a step toward me. "So this is about Aimée?" "You know better than that," I say flatly, fighting the urge to step back. I don't like that he thinks he can intimidate me, and I like even less that he actually can. But I have to admit it's also hot as hell. He's absolutely gorgeous in all his lithe feline menace, which only infuriates me more. "Aimée is not the only different element this time. You and I both know it. But the fact that you would take another slave out of my House, that you would be party to her running out on her contract…it's beneath you, Christopher." "God damn it, Damon. I left because I had to take her with me."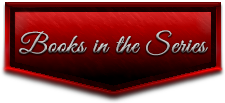 Amazon US I Amazon UK I B&N I iBooks I ARe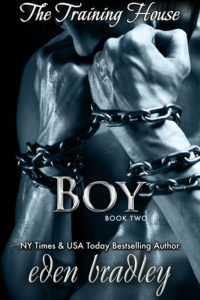 Amazon US I Amazon UK I B&N I iBooks I ARe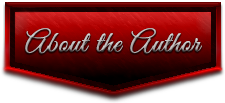 New York Times & USA Today Bestselling and award-winning author Eden Bradley aka Eve Berlin writes dark, edgy erotic fiction. Her work has been called 'elegant, intelligent and sensual'. Her debut novel, THE DARK GARDEN, has been praised as 'a masterpiece', and was a Romantic Times Top Pick. Her novels and novellas have been translated into German, Romanian, French, Italian, Spanish, Portuguese, Czech, Polish and Japanese.
As someone who has been involved in BDSM practice for much of her adult life, she relates in particular to her kink stories, infusing them with her own truth about kink practice from her life experiences. Eden speaks regularly on BDSM psychology and practice, as well as sex positive culture for women.