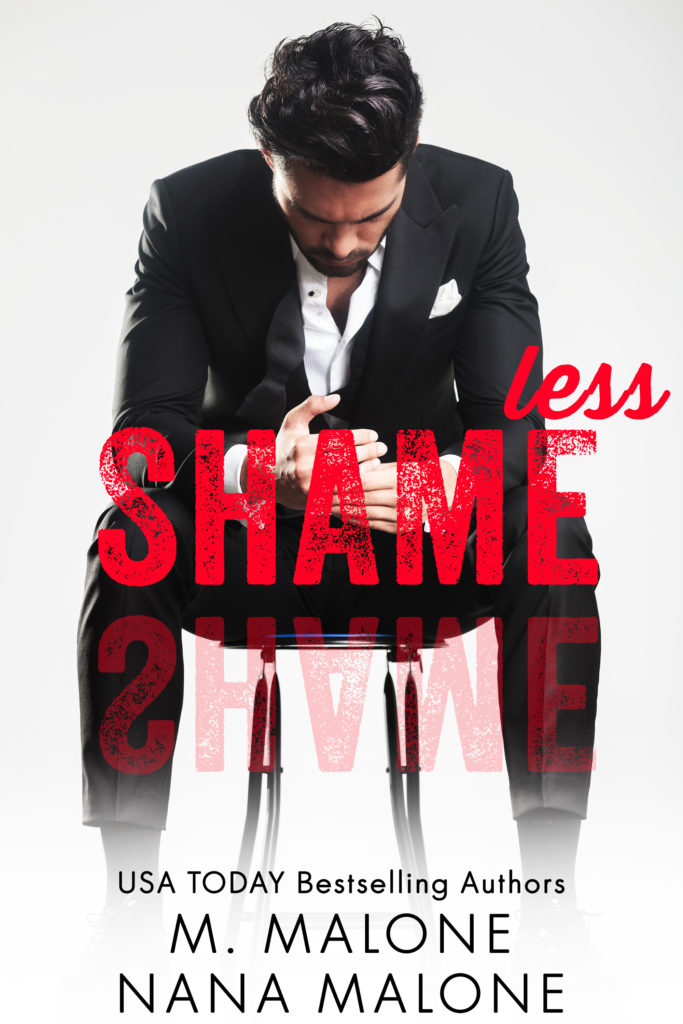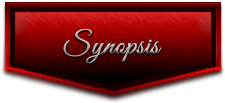 I am the thing that goes bump in the night. I am a liar, a protector...a killer...I am Noah Blake.
There is only one light in my darkness, one bright ray in the storm of my life. Lucia DeMarco. And I'll do anything for her. Anything except show her who I really am...an assassin. Well, former assassin. I don't really do that anymore...usually.
It would be easier if she didn't call me names. Asshole, control freak…shameless. It would also be easier if she didn't look at me with those trusting gray eyes. If I didn't dream about the perfect curve of her — never mind all that. The point is she's digging into my world, my secrets, and it's going to get her killed.
But first, we have another more immediate concern. Lucia is going on a date—With someone else...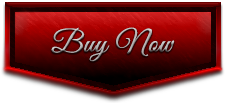 Amazon US I Amazon UK I B&N I Kobo I iBooks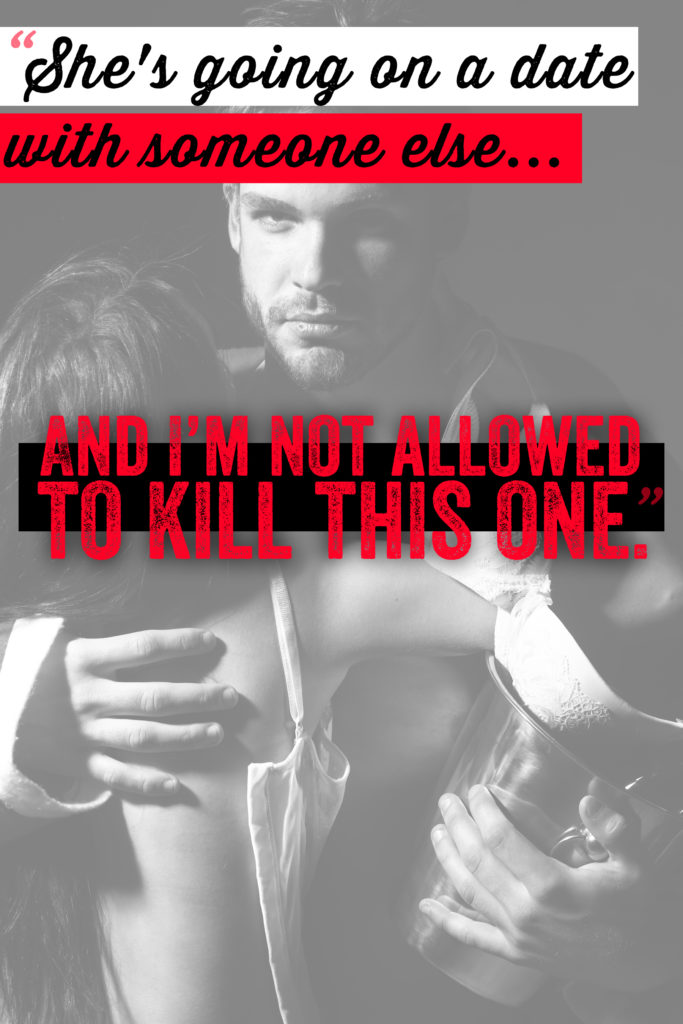 Excerpt 1 Brent interjected. "I should probably be going." Lucia gripped his forearm harder. "No. Stay. Noah is going. Aren't you Noah?" Noah grinned, his devilish smile bringing a mischievous twinkle to his eyes. Looking at the two of them in close proximity, Lucia could see clearly that there was no competition. Noah had dark sooty lashes that framed those intense whiskey-colored eyes, high cheekbones, a straight Roman nose, and full lips that tilted crookedly when he smiled. The man was gorgeous and he knew it. Which was a problem. Because he often used it to get what he wanted. Brent, in comparison, also had dark hair, but not as dark as Noah's. It also didn't fall in disarray where some parts looked styled and other parts unkempt, but mostly looking like he'd just rolled out of bed. Or he'd rolled out of bed with someone. Brent's eyes were a pale blue. Kind. He was cute in that boy-next-door, All-American kind of way. He didn't look like he belonged in a fashion magazine, not like Noah did. Feeling a little uncharitable comparing Brent so unfavorably with Noah, she had to concede that he was at least tall. Not as tall as Noah, but few men could compare to Noah's towering height. Besides it wasn't about looks, or height, or charisma, anyway. Annoyed with herself, Lucia closed her eyes, hoping maybe this was all a bad dream, but when she opened them again Noah was still there. With him in the room, it was hard to breathe. He dominated and sucked up all the air, silently pulling her towards him with his gravitational force alone. It was like poor Brent wasn't even there. "Now, Lucia, I know you'd like to think you're in charge right now. But you're not. You don't know this guy. And you invited him back to your place? I thought I taught you better than that." Brent tried to make an escape again. "Lucia, why don't you deal with this guy? And we'll try this again later." "No. You're not going anywhere." Noah pushed himself to a seated position. "Oh yes he is. Because, you and I need to discuss what the hell this is for." He held up the party gift from the bachelorette party. Oh no. Oh no. Oh no. In that moment, Lucia prayed to every saint her grandmother had ever forced her to pray to. Prayed to the Virgin Mary then to Jesus. Heck, for good measure, she added Buddha in there too. Just in case. But nothing happened. The ground did not open and swallow her. Instead, she stood with her hand on Brent's arm, staring at Noah as he held up the largest purple dildo she'd ever seen in her life. Brent's mouth fell open but no sound came out. As mortified as she was, Lucia couldn't really blame him. The stupid thing was over a foot long, and thick. Really, really thick. Like thicker than a cucumber. She'd certainly never used the thing. It was a gag gift. "How dare you go through my things!" she squeaked. Noah shrugged. "I didn't go through your things. The drawer was open. The thing was practically sticking out of it. Making its escape." Next to her, Brent shifted his gaze to her. "That's not mine," she whispered. "I m-mean it is but I've never used it. It's a gag gift from a bachelorette party." She swung her gaze to Noah. "Put that down." "Not a chance. I mean, this thing is fascinating. I'm no stranger to toys myself. As far as I'm concerned, they can always enhance the situation. I'm not one of those guys that feel jealous or threatened. Matter of fact, I'm all for a little solo play. But this thing." He held it up and shook it around. "Even I've never seen anything like it. And I've had a lot of practice." He turned his attention to Brent. "No disrespect to you, but I don't think you can live up to this. It vibrates and rotates! Even I feel a little frightened by this thing." Screw the ground opening up and swallowing her whole. Just shoot her now. That would end this quickly. Shoot her. Send her little behind to heaven. Because she was done. Noah was bending the dildo around as it wiggled in his hands. He pushed the button, and the damn thing rotated on its own, making a whirring sound. Oh God. Could this get any worse? Brent fixed his gaze on her. "I'm going to go." "No, please don't go." She lunged and grabbed at the dildo, tugging when Noah refused to release it. The silicone material bent in ways Lucia was sure it wasn't intended to as they fought over it. This was easily one of the most undignified moments of her life but she just couldn't take it anymore. Noah's smug face as he watched her struggling to get a better grip on the wiggling, gyrating piece of plastic only made it worse. "Ugh, let go!" In a fit of sudden anger, Lucia kicked him in the shin. And in his surprise, Noah let go of his end of the toy. The next few seconds would forever play in her mind in slow motion as she watched the toy fly end over end and hit Brent directly in the face. "Ouch!" Lucia covered her mouth in horror as the toy fell to his feet. The silence that followed was only broken by the sounds of the still-running toy, wiggling over the carpet. Noah guffawed. "My bad. Did I get it in your mouth? Don't worry, it doesn't mean anything. What's a little dick in the mouth between friends, am I right?"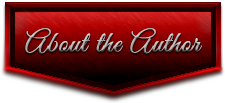 M. Malone
NYT & USA Today Bestselling author M. Malone lives in the Washington, DC metro area with her three favorite guys, her husband and their two sons. She holds a Master's degree in Business from a prestigious college that would no doubt be scandalized at how she's using her expensive education.
Independently published, she has sold more than 1/2 million ebooks in her two series THE ALEXANDERS and BLUE-COLLAR BILLIONAIRES. Since starting her indie journey in 2011 with the runaway bestselling novella "Teasing Trent", her work has appeared on the New York Times and USA Today bestseller lists more than a dozen times.
She's now a full-time writer and spends 99.8% of her time in her pajamas.
Nana Malone
USA Today Best Seller, Nana Malone's love of all things romance and adventure started with a tattered romantic suspense she "borrowed" from her cousin.
It was a sultry summer afternoon in Ghana, and Nana was a precocious thirteen. She's been in love with kick butt heroines ever since. With her overactive imagination, and channeling her inner Buffy, it was only a matter a time before she started creating her own characters.
While she waits for her chance at a job as a ninja assassin, in the meantime Nana works out her drama, passion and sass with fictional characters every bit as sassy and kick butt as she thinks she is.
M. Malone
Nana Malone